What Can I Expect?

watch this short introduction video for an overview from one of the course instructors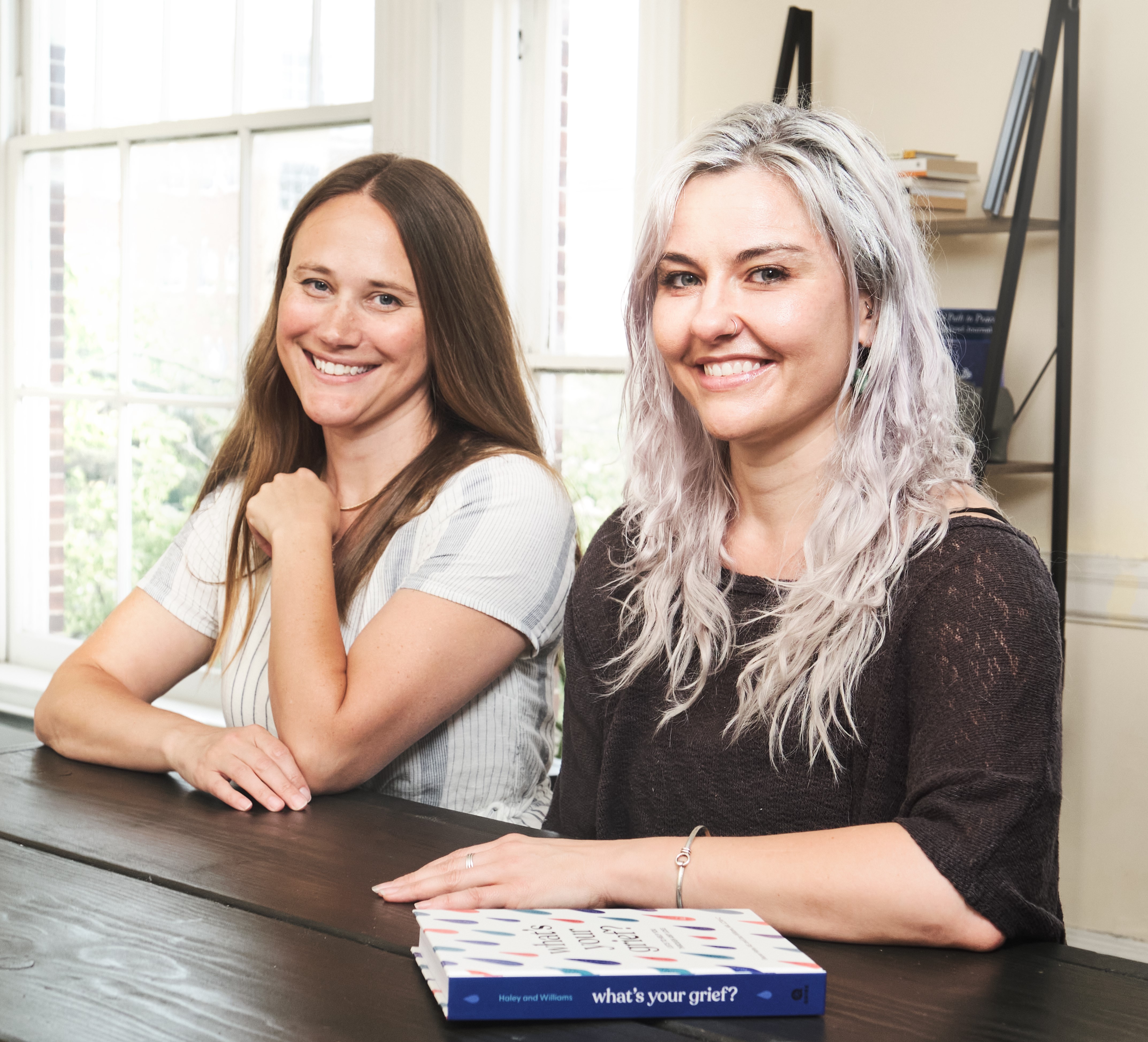 Eleanor Haley, MS and
Litsa Williams, MA, LCSW-C
the mental health professionals who co-founded
What's Your Grief.

We both experienced multiple death and non-death losses in early adulthood and struggled to find the grief support that worked for us. When we met, we were working at an organization providing grief support to those who had experienced traumatic and unexpected deaths. We learned there just how many other people were also looking for grief support that went beyond counseling and support groups. We founded What's Your Grief to meet that need.
This course is part of our effort to provide people with creative, accessible, relatable, and evidence-informed grief support that you can tap into from the comfort of home, in your PJs, at your own time and pace.

It's the grief support we wish we'd had when we were first grieving, informed by both our professional training and the feedback we've received from thousands of grievers over the last 15 years.

Is This Course For Me?

This course is for anyone looking to expand their grief coping through creativity, No photography experience required!
Your grief story is one of a kind.. This course is specifically designed to help you tell your story by focusing on you, your losses, and how you carry the people and things you've lost with you into the future.
In this course you'll receive:

Lessons to better understand and reflect on your grief.

An understanding of basic principles of photography as they relate to capture grief, symbols of your loss or healing, emotions, and hope.

Photography prompts to help guide you through exploration and expression of your grief.

A self-paced environment, where you can go at your own pace and come back as often as you'd like.