What's this course all about?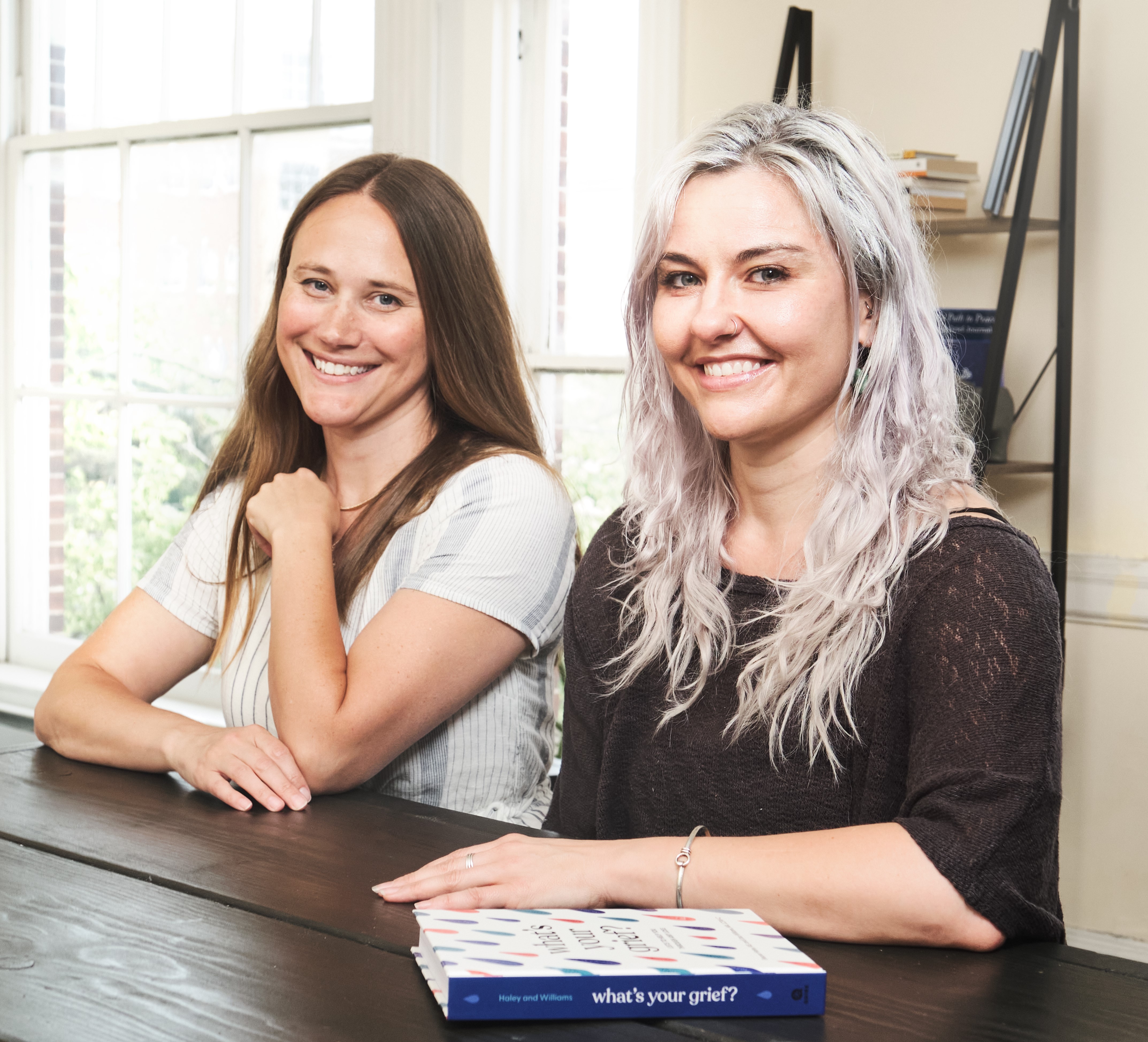 Eleanor Haley, MS and
Litsa Williams, MA, LCSW-C
the mental health professionals who co-founded
What's Your Grief.

We both experienced multiple death and non-death losses in early adulthood and struggled to find the grief support that worked for us. When we met, we were working at an organization providing grief support to those who had experienced traumatic and unexpected deaths. We learned there just how many other people were also looking for grief support that went beyond counseling and support groups. We founded What's Your Grief to meet that need.

This course is part of our effort to provide people with creative, accessible, relatable, and evidence-informed grief support that you can tap into from the comfort of home, in your PJs, at your own time and pace.


It's the grief support we wish we'd had when we were first grieving, informed by both our professional training and the feedback we've received from thousands of grievers over the last 15 years.
Is This Course For Me?

We created this course to help you get started on the path to journaling about grief, both to gain greater insight into your own loss and to provide you with the support and direction you need to stick with it. If that sounds helpful, this course is for you!
That said, this course also stands on its own. Even if you don't plan to journal after the course is over, we believe the topics we cover will help you develop valuable tools and self-awareness that will help you as you continue to cope with your grief.
What's You'll Get From This Course
+ 30 days worth of journaling prompts.
+ Simple but effective journaling prompts that are designed around psychological perspectives, coping technics, and themes common to the grief experience.
+ 15 days of lessons on topics related to grief, coping, and connecting with your loved one.
+ The flexibility to go at your own pace! You will have access to the course for as long as you'd like, so you can do one prompt per day or one per week! It is whatever works for you
Topics Include: Grief 101; Managing difficult emotions while writing/journaling; Continuing bonds; Guilt and regret; Forgiveness; Loneliness and isolation; Finding your grief-coping style, and more.