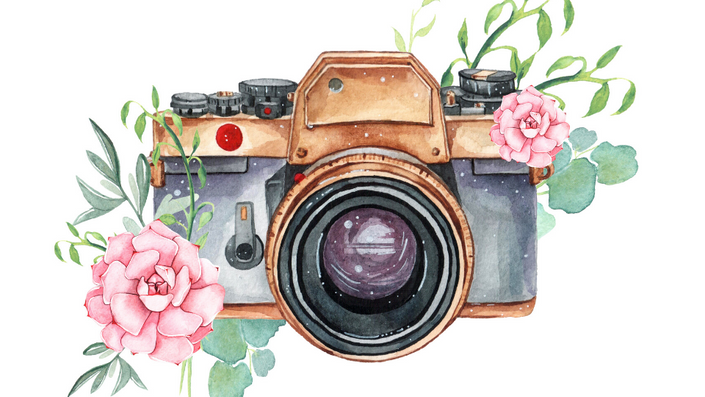 Exploring Grief Through Photography
An Interactive Online Course
Welcome, we're so glad you're here.
Your grief story is one of a kind. It's unique to you, your relationship with the person who died, how you live with your grief, and how you carry your loved one into the future.

This course is designed to help you tell your grief story by focusing on you, your deceased loved ones, and the ways you continue to honor, love and remember them
Coping comes in all shapes and sizes. It can be big - like seeing a therapist - and it can be small - like journaling for 10 minutes every night, listening to music, learning about grief, or engaging in personal rituals that keep you connected to your loved one.
In Exploring Grief Through Photography, participants explore new ways to understand and express their grief through the camera lens. Using a wide range of approaches, participants photograph their past, present, and future relationship with grief and their loved one.

How is this course "interactive"?

This course is interactive in that it incorporates asynchronous discussion. Asynchronous is a term many people have become more familiar with during quarantine, but for those who haven't heard it before it means, not existing or happening at the same time.
Using forum-like discussions, students have the opportunity to connect with fellow participants throughout the entirety of the course and afterward. Besides sharing weekly assignments and receiving feedback (if they like), we invite community members to connect over any grief-related topics.
We have participants from all across the globe, with all types of schedules, so we find this type of community works best. People can access the course lessons and discussion whenever they like without timezones or other obligations getting in the way.
This course will not meet live at any point, though if enough participants request live meetings, we are open to setting them up.
How much time does this course take a week?

Ultimately, how much time a participant spends on the course is entirely up to them. There are no "requirements." There are specific sections and lessons we cover each week, but participants have access to everything long after the course ends, so you have the peace of mind knowing you can return to things later on if you need to.
Below are the different course components and approximate time they take.
Reading Lessons: This might take 1-2 hours a week.
Taking Photographs: This depends a lot on the participant. Some participants spend an hour taking photos and feel that's plenty of time; others might take longer because they want to attempt multiple exercises or photograph more than one subject. Also, some of the activities do (gently) encourage people to photograph objects and places they've been avoiding - so in those cases, we recommend people allow themselves a little extra time.
Community Discussion: Again, this depends on the participant and how much they value connecting with others. Some people join this course specifically for the interaction, whereas others don't see it as an important part of their experience. At a minimum, we encourage participants to post their assignments - but the discussion is 100% optional. You may also choose to participate in weeks when you have more time, but not others.
Additional Details:

This course starts Sunday, November 1st and runs for four weeks. Registration closes Friday, October 30th.
Please see FAQs below for a snapshot of this course. If afterwards you'd like a more in-depth description of the course and curriculum details, continue scrolling to the bottom of the page.
Frequently Asked Questions
When does the course start?
The course starts Sunday, November 1st, and runs for four weeks.
Who should take this course?
Anyone interested in using photography as a creative outlet for coping with grief. All skill levels are welcome.
What kind of camera do I need for this course?
All you need is a camera, it doesn't matter what kind. A digital camera with manual settings will allow for more flexibility, however, you can create some pretty great images with a smartphone and apps like VSCOcam, Instagram, and a handful of others.
How does this course work?
This course is interactive, which means that the instructors have developed a general framework and set the pace for the lessons and assignments each week. Beyond that, there is a lot of freedom and flexibility for reading lessons and sharing (optional) assignments.
Can I connect with other participants?
Yes, participants will be invited to join the interactive class community where they will have the opportunity to share weekly assignments and receive feedback. We also invite community members to connect over other grief-related topics if they like. Participation in the community is 100% optional.
What can I expect from a WYG online course?
We hope you'll find our courses informative, engaging, and useful. We want all participants to end the class feeling they've discovered new ideas and new ways of looking at grief, grief support, and grief-coping. Further, we strive to equip participants with practical tools, useful resources, and creative outlets for coping with grief.
How much does this course cost?
The fee to register for this course is $100. This course's tuition is a little higher than our other classes because it is interactive. Interactive courses have the added benefit of instructor participation and the classroom community. We reserve a few scholarship spots for our interactive classes, so if the cost is a barrier to you, please email
[email protected]
to discuss options.
I have more questions, who can I contact?
Why Photography?
Language is limited when it comes to expressing the experience of grief. How could one genuinely explain the depths of their despair, accurately describe the memory of their loved one's smile, or describe how it felt to hold their hand in their final days on Earth? Sometimes the right words simply don't exist.
When words fail, photography allows us to reach across the void and say - here, let me show you. Photographs often communicate what words cannot; they help us escape, they connect people who live worlds apart, and they freeze fleeting moments in vivid detail.
Most people have practiced photography, whether taking snapshots on their phones or crafting landscapes with a professional flare. If you have a camera, you can photograph symbols, abstract images, and literal interpretations of people places, and things regardless of your skill level. The process of creating images allows you to reflect on your emotions and to feel closer to your loved one's memory.
Why Creativity?
Creative expression is engaging.
Positive Psychologist Martin Seligman suggests that one of the five core elements of psychological well-being is engagement. Engagement refers to participating in activities that you enjoy and which challenge and excite you. You may find that when you engage in these activities, you feel fully present, immersed, and that time seems to fly by.
We love this concept because it gives you a reason to do the things you love. Of course, the activities you find engaging depend entirely upon your unique preferences, but many people find creative outlets (both new and old) very engaging.
Creativity can lead to creative problem solving
When faced with problems and hardship, people often find themselves boxed in by perceived limitations and barriers. In these instances, creative thinking can be useful because it helps a person to think outside the box, make new connections, identify coping skills, search for new solutions, and make meaning out of their experiences.
Creativity fosters communication and connection.
Creative expression can give a voice to people who struggle to put words to their experiences. Also, even though creating art is usually a solo endeavor, people can connect over their shared artistic interests through clubs, projects, communities, and classes.
Why This Course
What does this course cover?

General concepts in this course include:
How to explore, express, and communicate your experiences using photography
Photographing ongoing connections using symbols and reminders
Identifying emotion and using photography to explore thoughts, emotions, and perspectives
Capturing symbols of hope and strength
Basic photography tools and techniques
Connecting with the artistic expression and experiences of others through shared assignments
*Please see curriculum below for a more detailed description of each week*
---
What makes this course "interactive"?
Exploring Grief Through Photography is the only course we currently offer with an interactive community. Using forum-like discussions, participants have the opportunity to connect with fellow participants throughout the entirety of the course and afterward.
Participants will have the formal opportunity to share weekly assignments and receive feedback. We also invite community members to connect over other grief-related topics if they like. We will support the community in creating the conversations and spaces that are relevant to them.
Follow-up question, do students have to participate?

No, students do not have to participate in the class discussion to join this course. The community is 100% optional. Though we hope people will benefit from the conversation, we realize that not everyone wants actively participate. And that's A-OK!
---
You guys run a grief website, what experience do you have with photography?
The course instructors are Eleanor Haley and Litsa Williams, founders of What's Your Grief, PhotoGrief, and Grief in Six Words. Both Litsa and Eleanor have experience with photography and have written extensively on the topic of using photography to explore grief. They are mental health professionals who collectively have nearly twenty years of experience working in grief and loss. If you want to get a feel for their work please check out PhotoGrief, What's Your Grief on Instagram, or Eleanor Haley's 'Mother Daughter Life'
Course Curriculum
Welcome to Exploring Grief Through Photography
Available in days
days after you enroll
Week Two: Photographing Emotion and Helpful Techniques
Available in days
days after you enroll